Everyone is making cool shrines on their websites, so I decided I wanna try too. My tastes may be specific. That's the whole damn point.
Also I'm just saying, but I tend to leave something fun or useful at the end of each srhine... For those who enjoy my infodumps!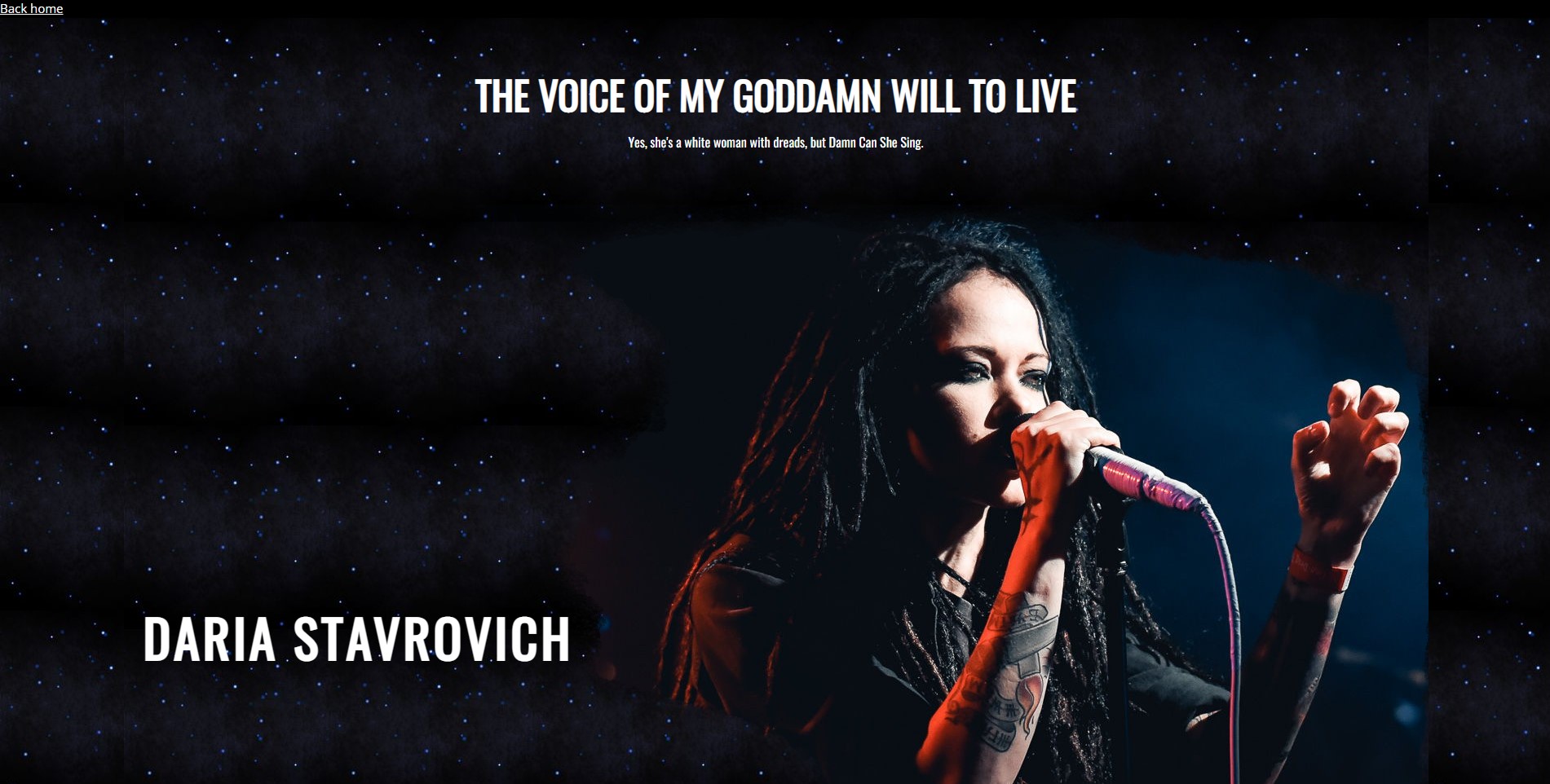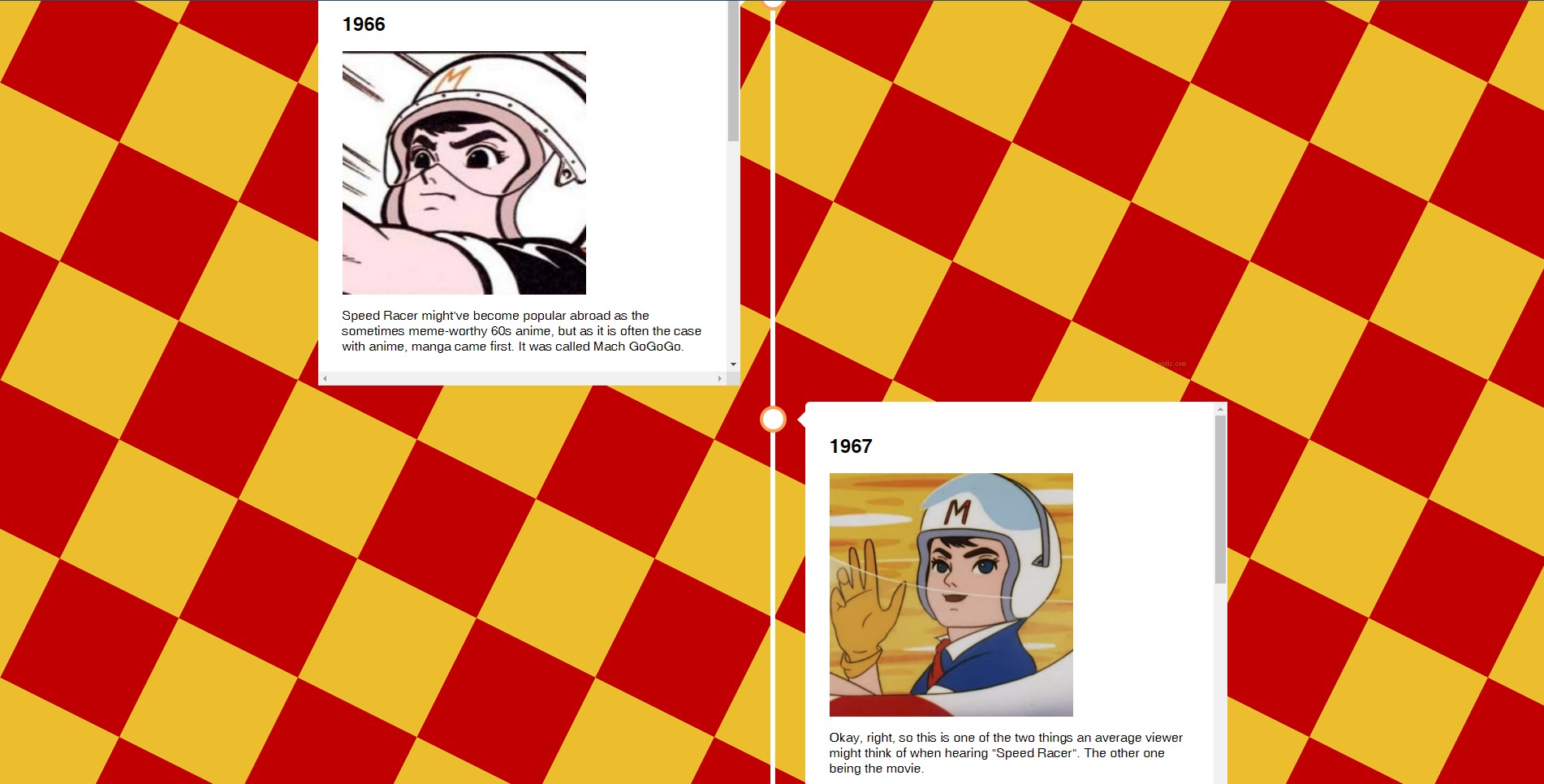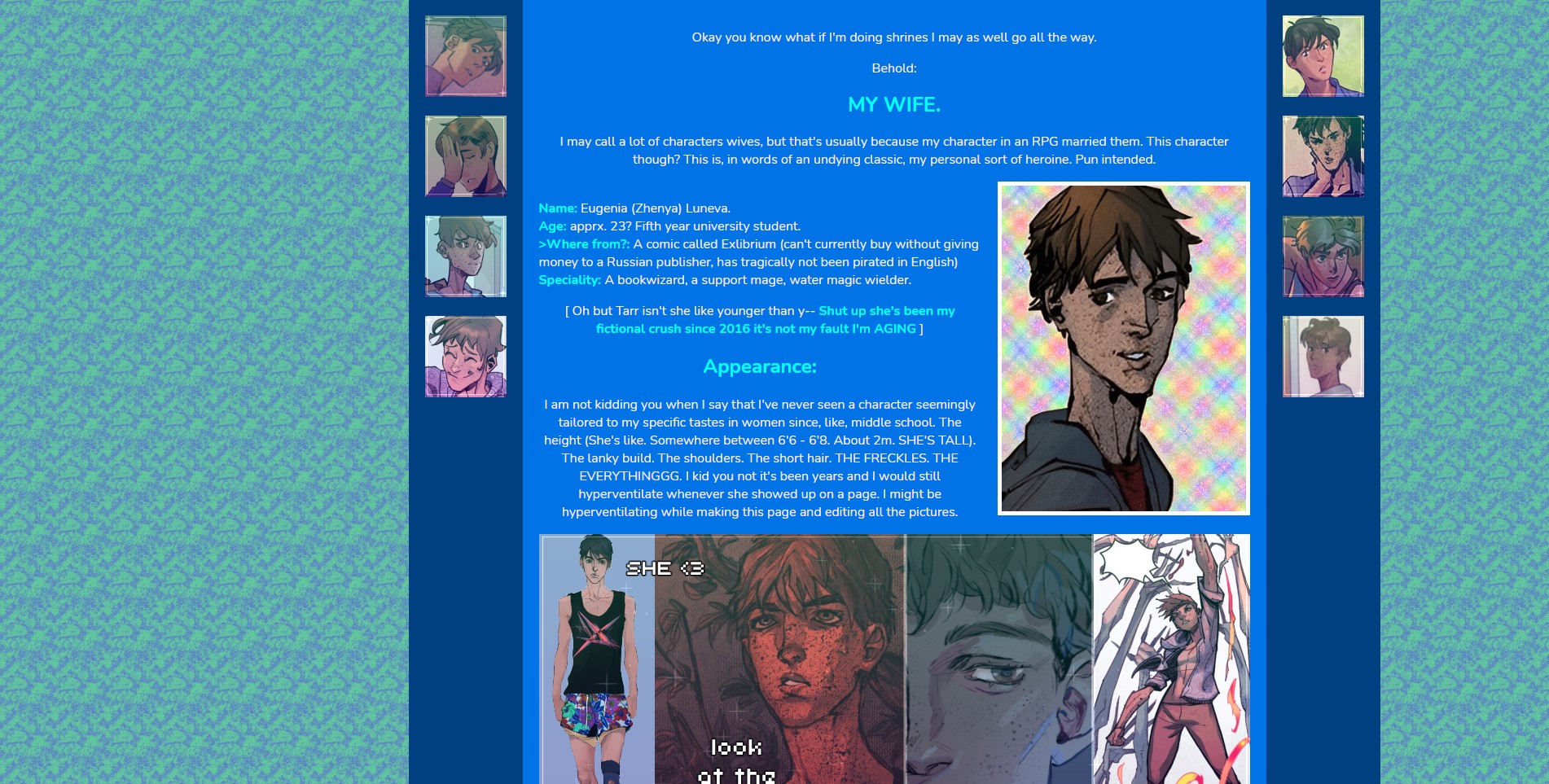 More coming soon? Yes of course.